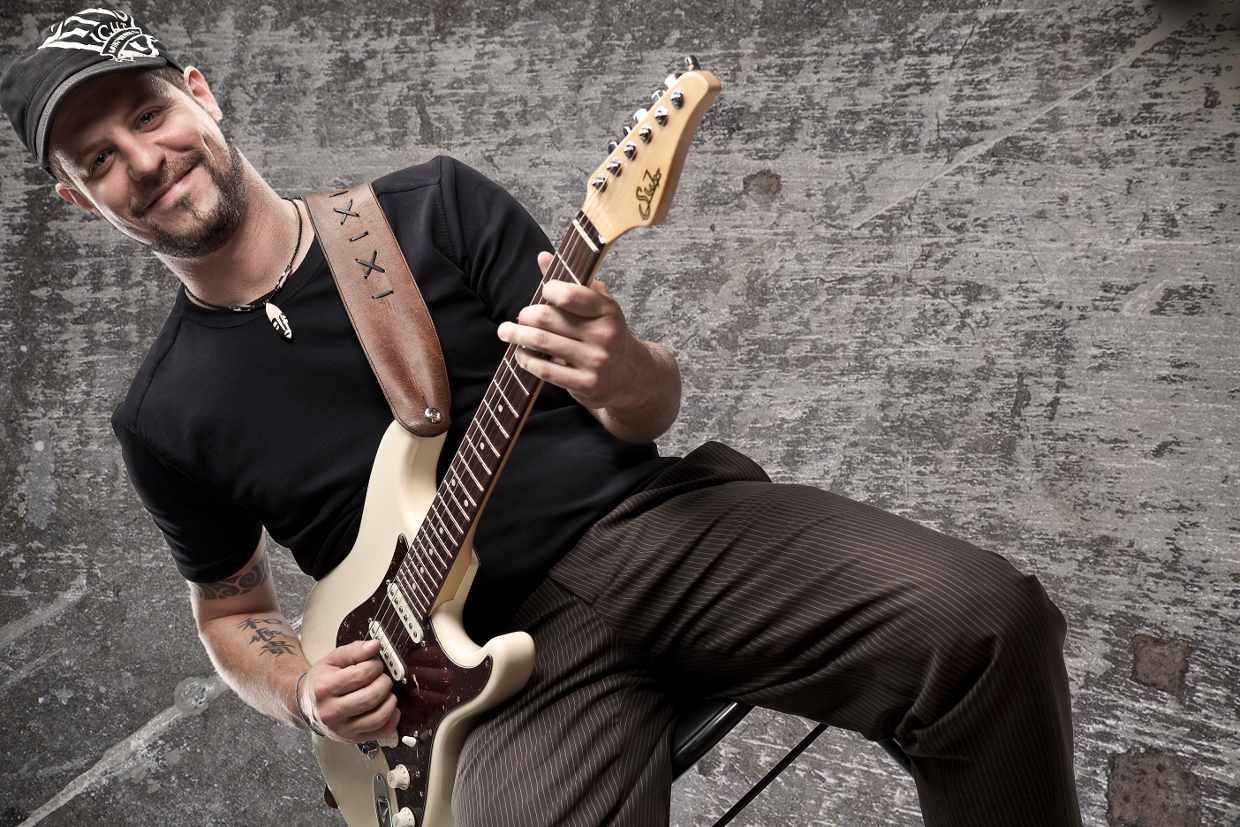 Matteo Finali
Born in 1977 Matteo began studying classical guitar at the Conservatorio della Svizzera Italiana at the age of 8. In 1991 he started developing a strong interest in contemporary music and studying the electric guitar with guitarist Luca Zamponi and Andrea Menafra. Seven years later, Matteo moved to the United States where he earned his diploma at the Musician's Institute of Los Angeles, California. While at the Musician's Institute, he studied with various musicians including Scott Henderson, Jeff Richman, Ross Bolton, Allen Hinds, Sid Jacobs, Art Renshaw, Daniel Gilbert, Masaki Toraiwa and Keith Wyatt. Matteo participated in several musical collaborations and concerts both in Switzerland and Europe. In 2003, he founded the band Final Step, with whom he has three releases: Desert Trolls, was published by Tetraktys Music in 2010, Uncle Joe's Space Mill, published by Altrisuoni in March 2014 and  Three Sails – Live @ Il Magazzino, pubblicato nell'ottobre 2015. He currently works as a music teacher in primary schools.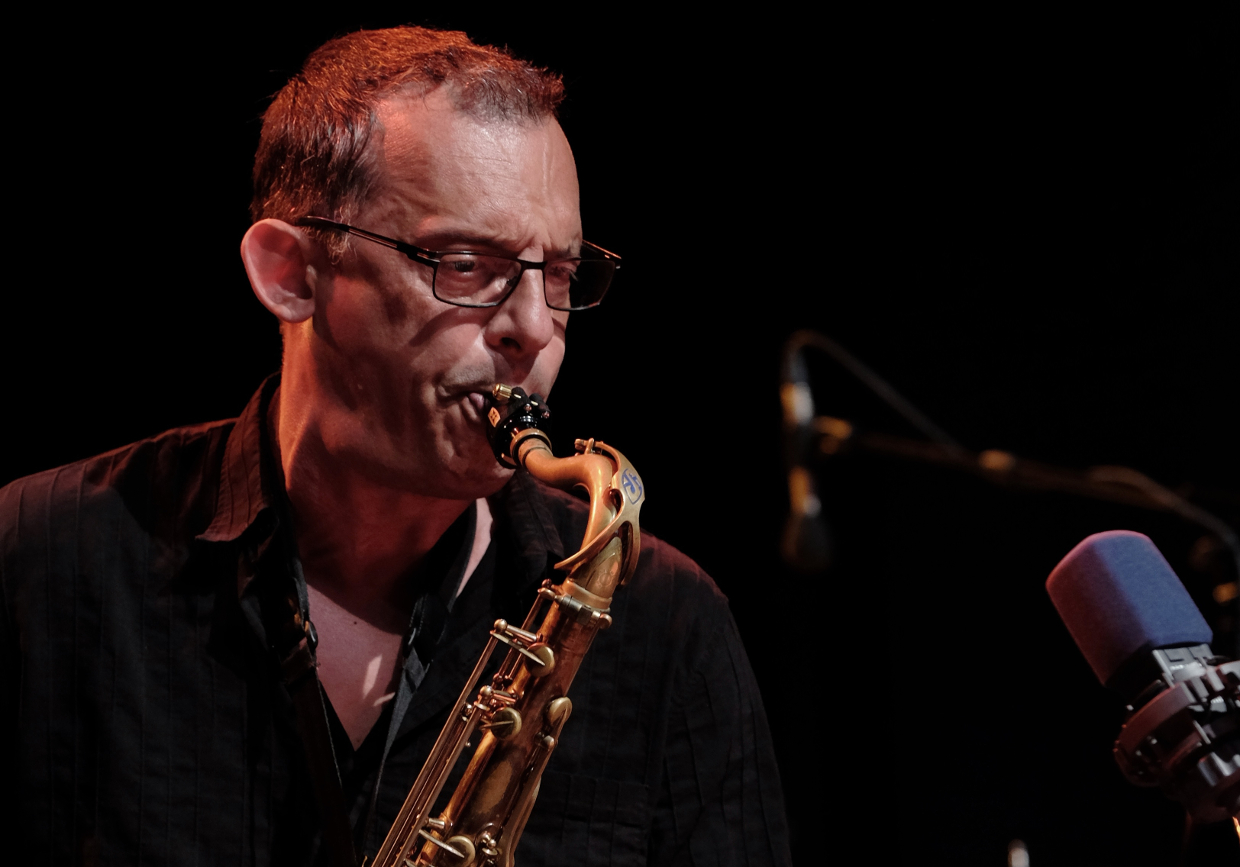 Mirko Roccato
Began his studies by the Conservatorio G. Verdi in Milan graduating in clarinet under the guidance of Mauro Ferrando (1st Synphonic Orchestra Clarinet from the "Teatro La Scala" in Milano).
Played clarinet in various chamber and synphonic formations (Conservatorio . Verdi orchestra, Teatro La Scala stage band, etc.)
After his classical studies he moved to jazz music following improvisational classes and functional harmony with Paolo Tomelleri andd Emanuele Cisi.
Worked with different italian and swiss jazz musicians such as: Paolo Tomelleri, Marco Castiglioni, Stephan Aebi, Junior Gill, Danilo Moccia, Hilaria Kramer, Ivan Lombardi, Gabriele Pezzoli, Silvano Borzacchiello, etc.). Collaborated as a saxophonist and guitar player with various singers and italian pop groupsisuch as: Dik Dik, Camaleonti, Fausto Leali, Lalla Francia, Ivan Cattaneo, Jenny B, etc.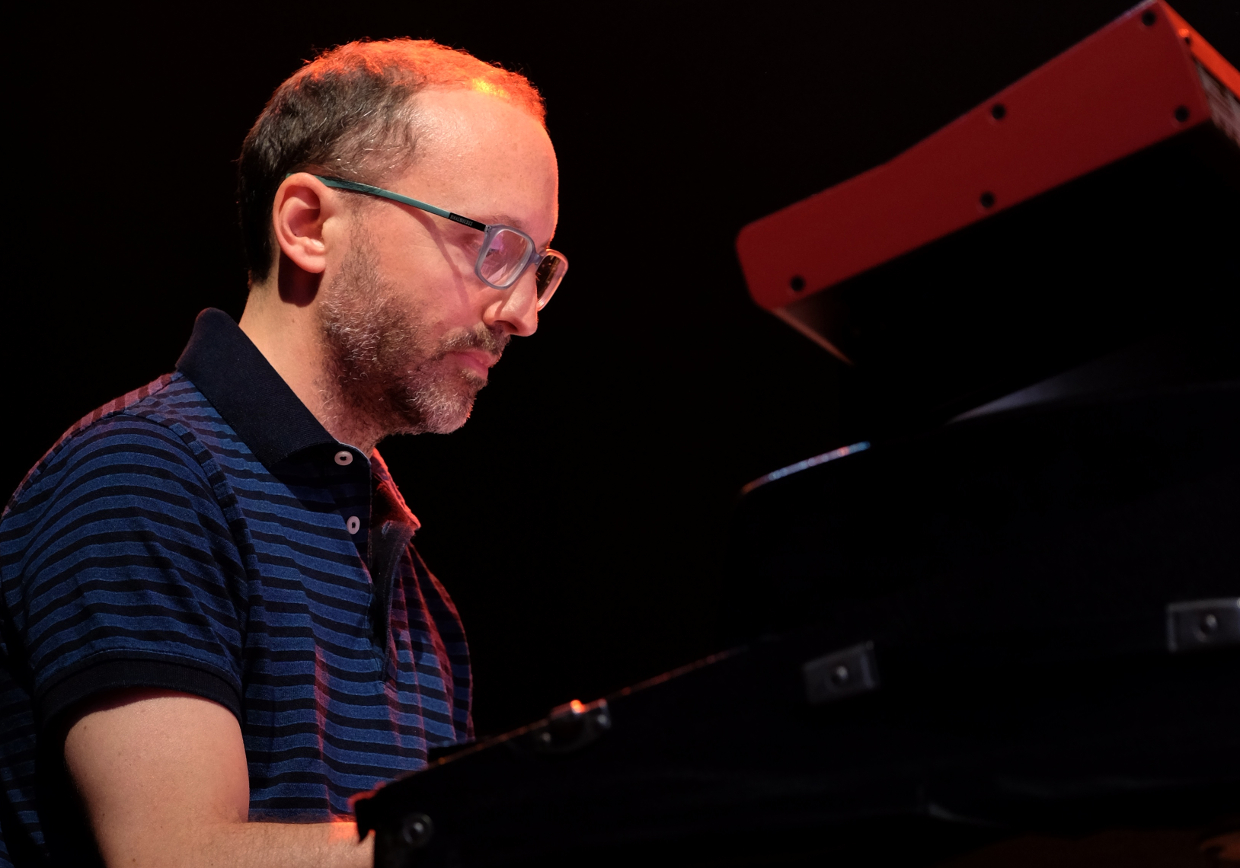 Gabriele Pezzoli
Born in 1973 in Locarno, Switzerland,is active as a pianist, leader, composer and teacher. In his music tries to naturally mix  the sounds he prefers: improvisational elements, classic music, jazz, alternative rock and electronics.
He got his badsic music knowledge as a child thanks to private teachers and experiences with ensemble music. He got his teaching diplome at l'École de Jazz et Musique Actuelle EJMA in Lausanne where he studied, among others, with american pianist Richie Beirach. In Conservatory of Lausanne completed his classical background as well as as in pedagogy and didactics. He is active as a player, productor and artistic director of musical events and projectsand published several international distributed albums.
He played in Switzerland, Italy, Geany, Czech Republic, Finland, Estonia, Greece and Madagascar and collaborated with Olivier Ker Ourio, Tino Tracanna, Nils Wogram, Domenic Landolf, Reto Suhner, Max De Aloe, Yuri Goloubev, Stefano Senni, Taavo Remmel, Brian Quinn, Max Pizio, Sandro Schneebeli, Zeno Gabaglio, with bands like Wave Flow and collective BLUE 2147 and Q3, and with several others great musicans.
Teaches piano by l'Accademia Ticinese di Musica for the Società Svizzera di Pedagogia Musicale (SSPM).
www.gabrielepezzoli.com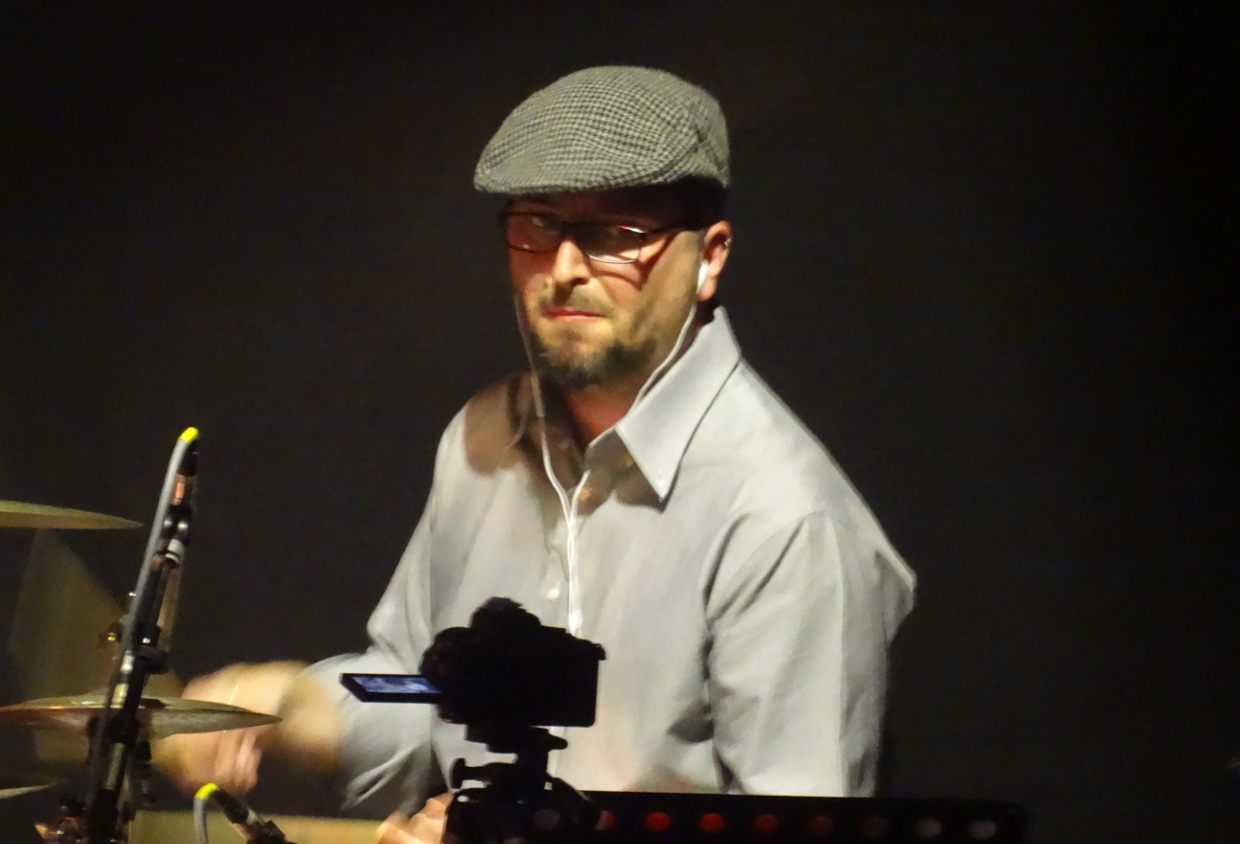 Dario Milan
Born in Cittiglio in 1977. Dario started playing drums at the age of 8, and only a few years later, he often happened to play in italian Squares during summer time. He graduated in Theory and Solfeggio at Conservatorio di Novara in 1991 and studied with renowned italian teachers as Bruno Fraimini and Maxx Furian. In 1998 attended Berklee College of Music's classes during Umbria Jazz, where he studies with greats like Ron Savage and Elvin Jones. Dario in 2004 moves to Cuba to study latin-jazz drumming with percussionist Roberto Vizcaino. Since 1997 works as session man with many bands in the genres of gospel, jazz, ska/reggae, world music and pop music. He collaborates with artists such as Tonino Carotone, Arpioni, Manu Chao, Gogol Bordello, Roy Paci, Bandabardò, Stefano Rosso, Valerio Mastandrea, Jandricson Mena Diaz, Andy Davies, James Arben, Max Pizio, Marino Peiretti, Yuri Goloubev. He has recorded more than 10 albums and played on television and radio channels such as RaiDue, Italia Uno, Radio Popolare, ReteTre, RSI-LA1. In 2011 founded along with Max Pizio and Marino Peiretti DtwoM project. He keeps working on his chops by attending classes from drummers Ellade Bandini, Maxx Furian, Cristian Mayer, Marco Minneman, Jonny Rabb, Giorgio di Tullio.
https://www.drumnoisestudio.ch/