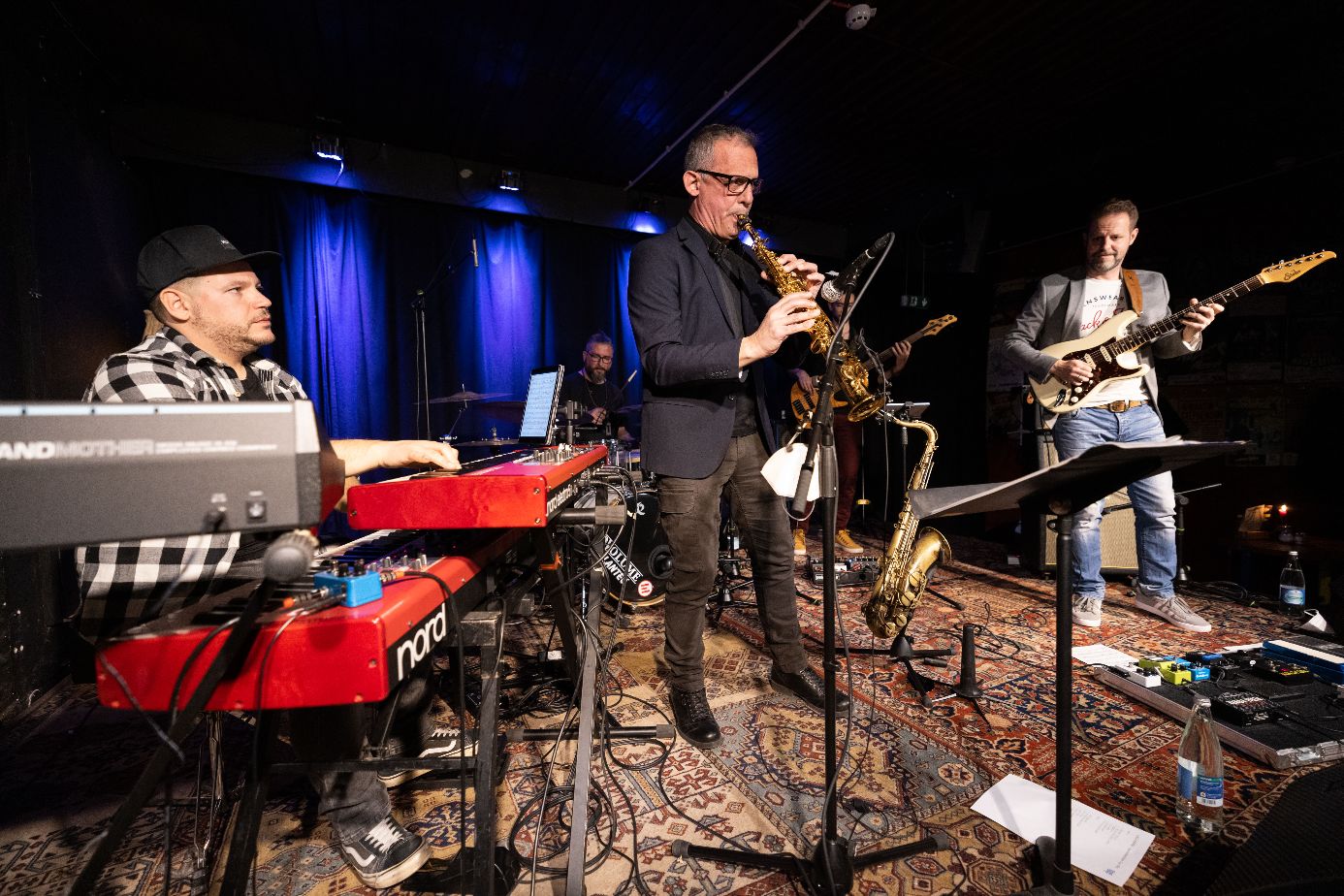 Final Step's broad horizons
From the polyglot border region of Ticino in Switzerland – well-known for its beautiful Lake Maggiore and the International Film Festival in Locarno – comes Final Step, the band of guitarist Matteo Finali. Live At Estival Jazz is the band's fourth album since its formation in 2003. The diverse musical backgrounds of all the band members shine through on the album: a fusion of jazz, rock, funk, blues and ethnic music.
The album was recorded live during Estival Jazz, opening act for Steps Ahead Reunion Tour 2016 and Shibuza Shirazu's weird show, by national broadcasting radio RSI. "It was truly an extraordinary experience," says Matteo Finali. "The chemistry between the band and the audience was fantastic!" An intensity that can be felt throughout the entire album. The rousing electric guitar solos by band frontman Matteo Finali are perfectly placed highlights in an excellent ensemble full of natural showmanship, for which he leaves plenty of room for creativity. "Many of the songs I wrote years ago," explains Matteo Finali, when asked about how he selected songs for the album, "the new band members elevate them to an entirely new level." The result is an intense piece of jazz, with influences just as diverse, original and surprising as Ticino.